NFL Films | NFL.com
Cinematography
If NFL Films has a secret sauce, this may be the key ingredient: the best staff of cinematographers in the world. Most production houses rely solely on freelancers to do their shooting. Not us. We have 8 award-winning camera operators not just on the payroll but in the building. They've captured images from the Alps to the Arctic, Kalamazoo to Kilimanjaro.
Six decades of filming football has taught us how to work anywhere, in any conditions, without a net, without a script. Our camera ops know their craft. After all, our image was built on their images.
It still is.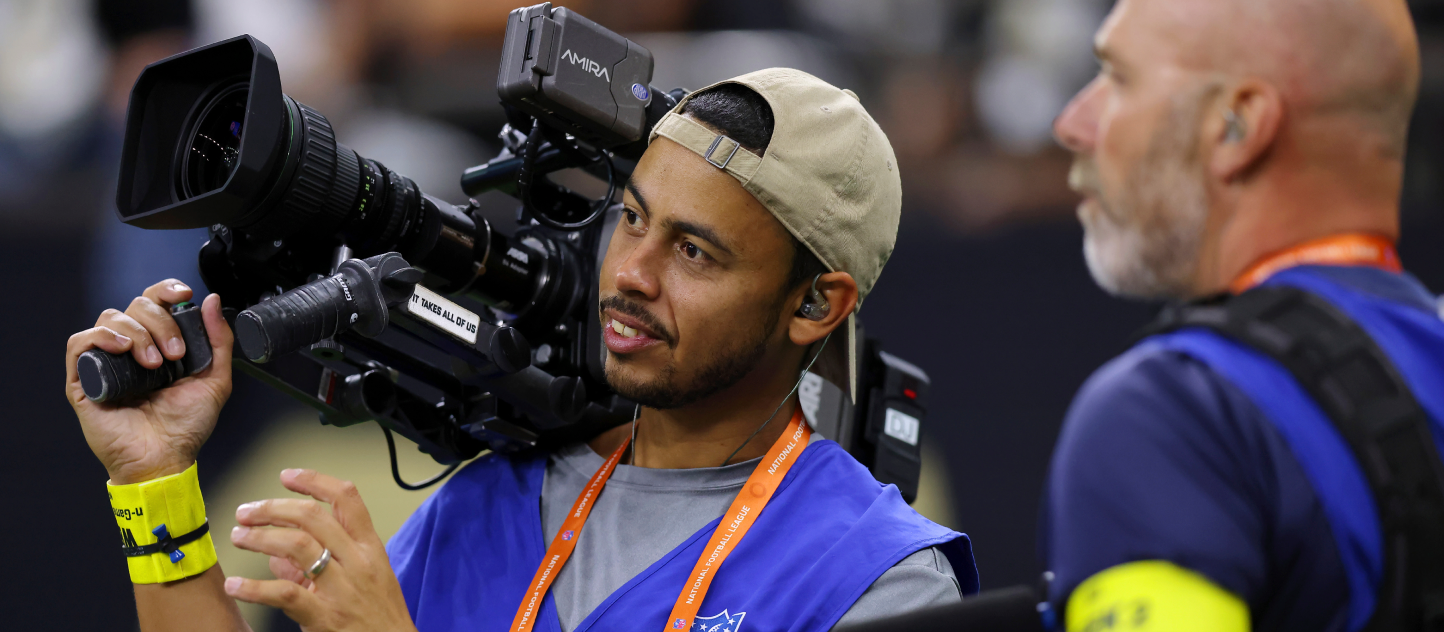 Location Audio
Every bit the equal of our cinematographers, our 5 staff location sound managers deliver crystalline sound with no mistakes and no fuss. How?
Encrypted mics and communication devices for every environment. Dante-enabled field recorders for unlimited routing options. Iso audio and customizable on-set IFB audio tracks on site, including IFB mixes for director interface. 1000's of RF mics with body-recording capabilities. Infrastructure to support any sized production.