NFL Films | NFL.com
Broadcast Capabilities
Inspired by the world-famous Barnes Museum, our 3600-square foot 360-degree sound stage has it all. Its open design and the choice of day or night backgrounds provide enormous flexibility. Big enough to accommodate giant sets and backdrops but easily transformed into cozy and intimate, thanks to its warm wood tones and customizable accent lights (any color of the rainbow at a keystroke).
There's the usual gear of course: an expansive grid of overhead lights and microphones, a stunning complement of multi-screened matrixed monitor walls, even a small insert stage. Naturally we also have all the pros—grips, camera operators, directors and stage managers—to bring your show to life.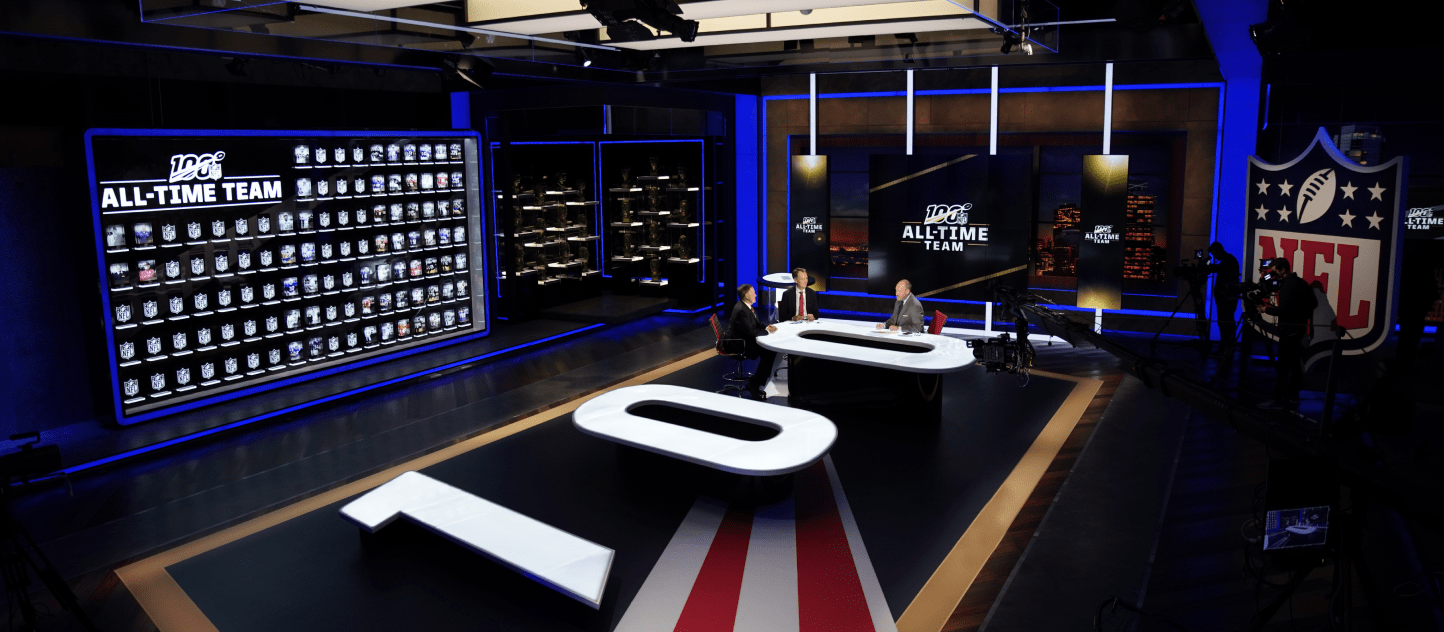 Control Room
Our state-of-the art control room not only enables live and live-to-tape productions, our REMI infrastructure allows instant connectivity to any studio, truck or remote location anywhere in the world. Our control room is your control room. Anytime, anywhere. But if you're in New Jersey, our PCR's en suite video edit/play out and mixing studios make delivery a snap. And if you need more, we also have a full complement of award-winning engineers, directors, mixers and graphics personnel to get your production on air.